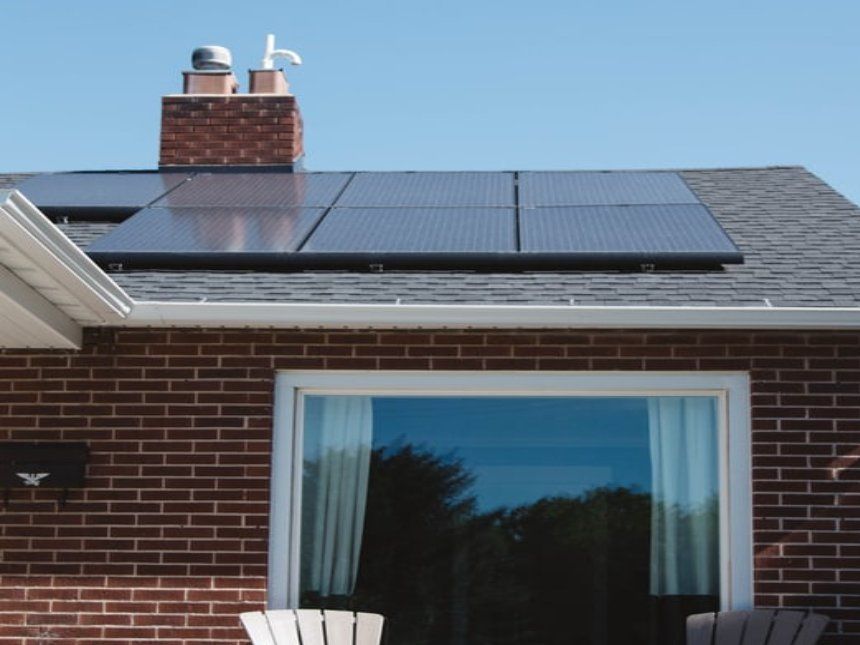 Despite technological advancements, we are still heavily reliant on fossil fuels to meet our growing energy demand. The U.S. still uses fossil fuels including natural gas, coal, and oil to satisfy nearly 81% of its total energy requirements.
When we consume fossil fuels such as coal, we contribute to several environmental issues. The biggest problem with fossil fuels is that they do not burn cleanly. When fossil fuels are burnt, they produce harmful gases such as carbon dioxide, carbon monoxide, nitric oxide, nitrogen oxides, and sulfur dioxide. 
Fossil fuels are finite and non-renewable. We are quickly running out of them.
What would you think if we said that you can contribute to sustainability while saving money?
Another year is coming to an end. Now is the right time to think about how you want to welcome 2022. We urge you to take a sustainability pledge. When researching for solar companies near you there are a few things to consider when making the switch. Read on to learn several reasons why you should highly consider going solar.
Reasons to Go Solar
There are several compelling reasons to make the switch to solar. Solar energy is renewable, free, and unlike fossil fuels, it does not contribute to global warming.
You Will Save on Energy Costs
Rising energy prices are a cause for concern. Energy prices are estimated to increase by at least 1.3% between 2021 and 2022. One way to cut your energy costs is to reduce dependency on the grid. Though solar panels cost more upfront, their benefits far outweigh their cost. 
If you go completely off the grid, meaning that your solar energy system covers 100% of your household's energy needs, you can potentially save more than $100 every month on your energy bill.
If your solar energy system produces more energy than your household needs, the surplus can be sent to the grid in exchange for credits. Credits allow you to draw energy from the grid during the night at no extra cost. The right solar energy system for your home could pay for itself within 3-5 years.
How much you will save with a solar energy system depends on a few factors including the size and angle of your roof, direct hours of daily sunlight, and the size of your solar energy system.
Tax Benefits
To encourage homeowners to go solar, the federal government introduced the federal solar tax credit that allows homeowners to deduct 26% of the cost of installing a solar energy system between 2020 and 2022 from their federal taxes. Homeowners who install a solar energy system in 2023 can deduct 22% of the cost of installing it.   
You might be eligible for the tax credit if:
The solar energy system is in your primary or secondary residence
You own the system and are not leasing it or have entered an agreement with a party to purchase electricity generated by another system you do not own
The solar energy system is new
Here are some programs that provide benefits in the form of tax breaks and rebates to California homeowners going solar:
Self-Generation Incentive Program: Eligible homeowners get a rebate for buying and installing a solar battery alongside a new solar energy system. The amount of rebate depends on utility and storage capacity.
Single-Family Affordable Solar Housing: Qualified low-income households are eligible to receive a cash incentive for every kW of solar power installed.
Local Utility Company Rebates: Homeowners in Sacramento and San Francisco can receive cash incentives for installing solar panels. The amount of incentive compensation depends on utility.
Solar Energy System Property Tax Exclusion: Qualified homeowners can deduct any increase in their property value resulting from the installation of a rooftop solar system from their property taxes.
Reduced Carbon Footprint 
Solar panels produce energy with zero emissions. A solar power system can be used to replace conventional energy with green energy. Every kW of green energy can reduce your carbon footprint by 3,000 pounds every year.
Low Maintenance
Solar panels usually require very little maintenance. Consider what elements your solar system will be near to ensure it is working at optimum efficiency. Cleaning your solar panels periodically to remove dirt and debris such as leaves that can block the sun's rays.
Enhanced Property Value
A solar power system can potentially increase your home's value. Installing a solar power system is a great way to make your property more marketable and make it stand out from the crowd. When you add a solar power system to an investment property, it becomes easier for your real estate agent to find a buyer.
Questions to Ask Before Installing a Solar Power System 
What is the condition of your roof? Does it need repairs?
What is the shape of your roof? Does it have enough space for solar panels?
How much weight can your roof handle? Is additional support required?
Which direction do the slopes of the roof face?
Can racking, wire harness, or other equipment potentially prevent water from draining?
Ways to get the Most out of Your Solar Panels
Clean them periodically (ideally once every 6-12 months)
Trim back overhanging branches that shade your solar panels
Consider adding a battery to your system so you can use any excess solar energy after sunset
Have your contractor service your system once every five years
Solar panels are the environmentally friendly, energy of the future. Incentivized in many ways, taking the sustainability pledge has never been easier for Californian homeowners. By making the switch to solar, you become the change that the Earth needs to provide us with a healthy home to live in.
Right Now Air & Solar is committed to ensuring a smooth transition to solar. Our experienced team has years of experience managing solar power system installation projects from start to finish. We are near a solar energy revolution, are you ready to make the switch? Get a solar consultation today, Call (707) 868-8736.