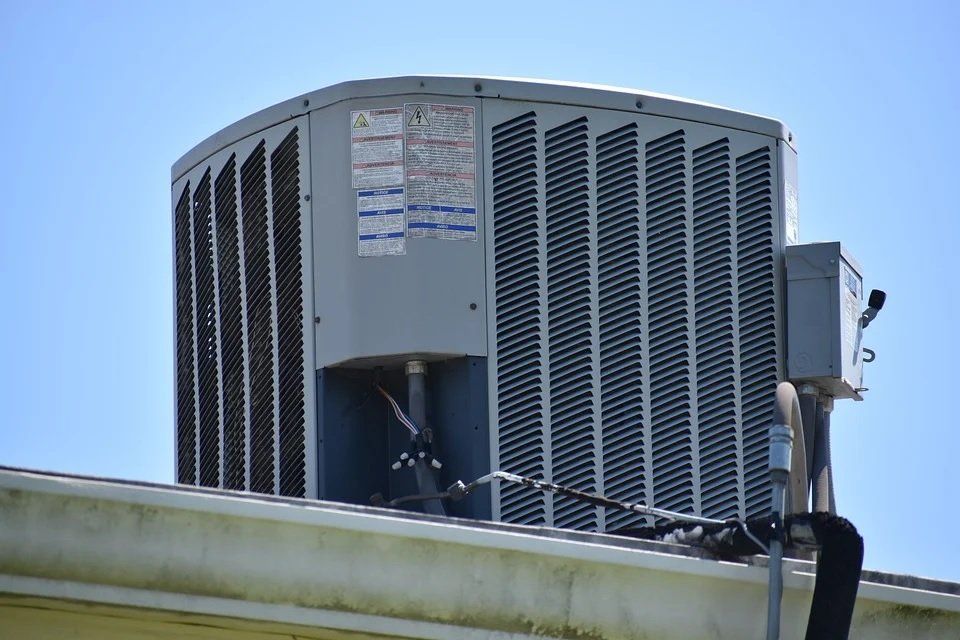 Your HVAC is one of the hardest working equipment and plays an important role in maintaining the ideal room temperature around the year. When temperatures plummet, your heating system is responsible for keeping your home cozy and comfortable. When temperatures soar, your cooling system keeps your home cool.
Over time, HVAC systems can develop problems if they aren't upkept with proper maintenance. Waking up in the middle of a chilly night to find that the HVAC is not working is a homeowner's worst nightmare.
Take good care of your HVAC in winter. Implement a preventative maintenance plan that aims to stop issues from developing in the first place. Preventative maintenance will improve your unit's reliability and performance and add years to its useful life.
Here are some HVAC preventative tips for fall and winter from your friends at Right Now Air & Solar.
Periodically Replace HVAC Air Filters
HVAC air filters are one of the most important yet most frequently ignored HVAC components. The air filters play an important role in maintaining your indoor air quality. They trap contaminants such as dirt, dander, dust, and pollen by preventing them from circulating in your home.
Clogged filters are the most common cause of airflow problems. A clogged filter will force your system to work harder and longer, causing it to overheat and reducing its service life. To prevent problems, periodically change HVAC filters.
One of the most common questions we hear is how regularly a homeowner should change the filters on their HVAC unit.
Replace your filters every 90 days. If you have older adults, kids, or pets at home consider replacing them more frequently. Replace traditional filters with HEPA filters that are more effective at catching contaminants.
Make Sure All Vents and Registers Are Unblocked 
Blocked vents and registers can cause airflow issues, forcing your system to work harder. Periodically go around your house checking your vents and registers to make sure they are unblocked.
If any of your vents are blocked or closed off in any way, it's important to unblock them. Unblocking vents and registers will ensure good airflow and could possibly prevent house fires or other disasters.
While you are checking your vents, take some time to remove any dust accumulated around the area. Cleaning your vents will prevent dust and dirt from entering your unit and circulating around your home.
Reprogram Your Thermostat
If you are still using a manual thermostat, now is the right time to upgrade to a programmable one. To save energy and reduce stress on your HVAC, turn your programmable thermostat down when no one's home.
The U.S. Department of Energy estimates that an average household can save around 5-15% on home heating costs every year by setting their thermostat down by 10-15 degrees for eight hours a day.
Have an Expert Maintain Your HVAC
Before winter hits in full force, have an HVAC company near you inspect and maintain your HVAC system. The purpose of a tune-up is to nip heating issues in the bud, preventing them from snowballing into major concerns.
A well-maintained HVAC is less likely to malfunction unexpectedly than a poorly maintained unit and also needs less frequent repairs. Regular maintenance will improve heating efficiency, helping you lower your home heating costs. 
Many homeowners feel that regular maintenance is a waste of time and money. However, nothing could be further from the truth. You will spend less money maintaining your HVAC than if you have to frequently repair it. If you do not maintain your HVAC regularly, it may break down and you will have to replace it sooner than expected.
During a tune-up, your HVAC contractor will check different HVAC components. They will get rid of any dust and dirt on parts and replace the components that are beyond repair. The maintenance team will lubricate parts to reduce friction between them, which will reduce wear and tear on them.
What's Included in a Heating System Tune-up?
Your contractor will:
Lubricate bearings and other moving parts
Check and adjust fan belt tension
Tighten all electrical connections
Check gas or oil line connections
Inspect and calibrate your thermostat
Test system controls to check if they're working properly
Thoroughly clean your furnace
Change HVAC filters
Check the burner to see if it is working properly
Check and adjust gas pressure
An HVAC system typically lasts 15-25 years. If your HVAC is on its last leg or has sustained major damage and is beyond repair, it may make sense to replace it with a more efficient, newer model.
Clean the Inside
Cleaning the inside of your HVAC unit will improve heating efficiency and indoor air quality. You do not need any special cleaning tools to clean the inside of your HVAC. Just use your vacuum cleaner to get rid of any accumulated dirt.
Do Not Ignore Unusual Noises
Unusual noises such as high-pitched squealing, thumping, or rumbling coming from your furnace could indicate a serious problem. Ignoring strange noises can prove to be a costly mistake. Things may get bad quickly and you may end up with a costly repair. If you are hearing weird noises, have your contractor inspect your unit immediately.
Right Now Air & Solar is committed to helping households get the most out of their HVAC systems. We have years of experience helping Vacaville families keep comfortable no matter the weather. Curious about going solar? We do that too! Our goal is to be your forever HVAC company. To learn more, call (707) 868-8736.